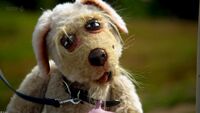 Kali embarks on a campaign of psychological warfare against Vanessa Feltz. Marion tries to impress a long lost son with his special brand of fatherly advice. Destiny adopts extreme measures to get her paws on a decrepit old dog's unusually squeaky toy. Nelson tries his hand at matchmaking when he meets his Human self, Neil who shares the same personality as Nelson.
Ad blocker interference detected!
Wikia is a free-to-use site that makes money from advertising. We have a modified experience for viewers using ad blockers

Wikia is not accessible if you've made further modifications. Remove the custom ad blocker rule(s) and the page will load as expected.